So, I'm home on break from college, which seriously cuts into my fangirliing time. But now that I'm home, I have scanner access.

First, I give you some notebook doodles:




Plans for a drawing a want to do.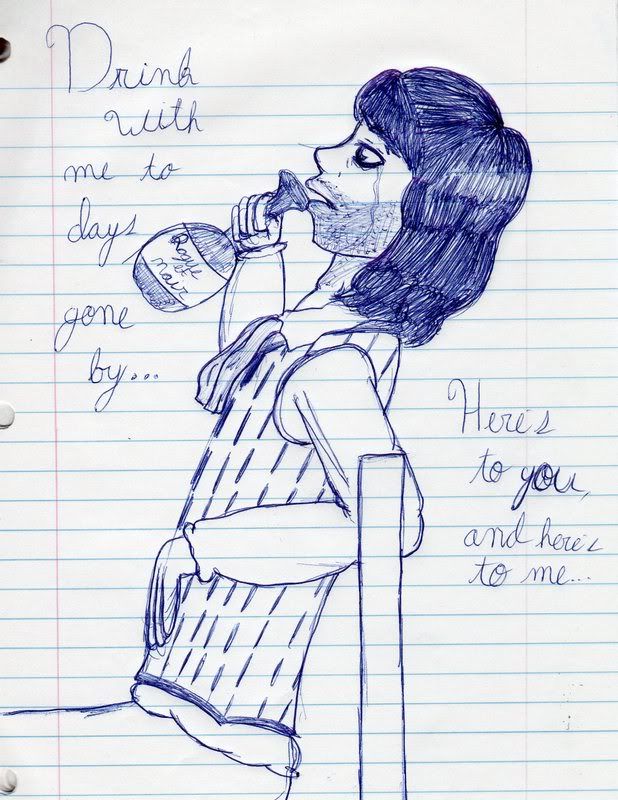 Grantaire, being emo. This nonsense evolved into...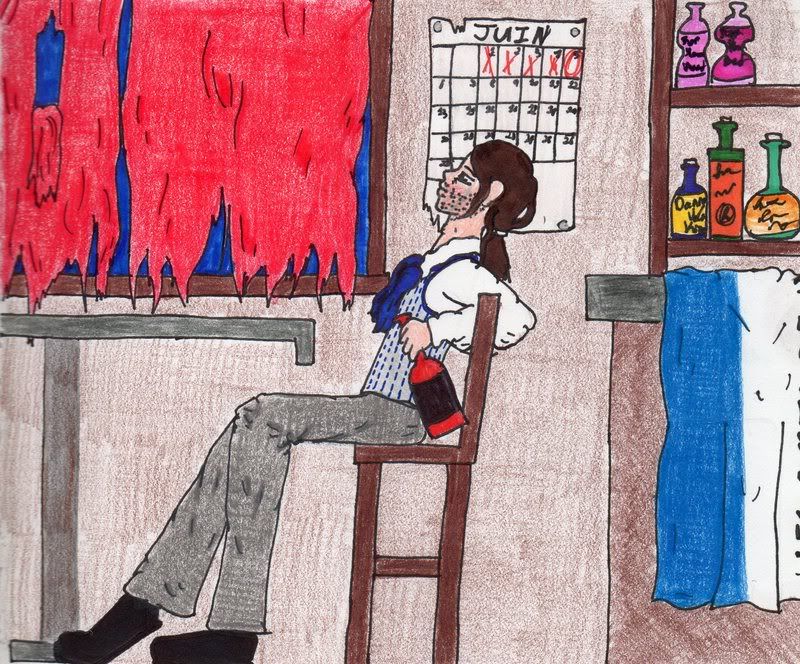 EmoGrantaire Deluxe. I usually don't draw backgrounds, so this is astonishing.




And here we have the book death of Enjy and Grantaire, very unfinished. It probably never will be, but I like to share.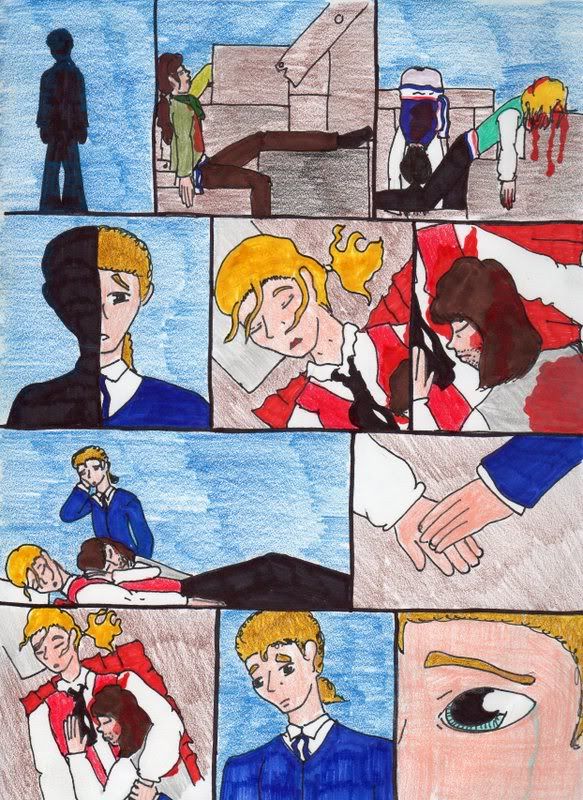 I have nothing better to do that draw lame-looking comics featuring Marius, and the bodies of Combeferre, Feuilly, Coufreyrac, Enjolras, and Grantaire. Except, y'know, study or do laundry or dishes or something....I think that this was a better use of my time.

Pay special attention to the disappering barricade!

And the fact that I make up the postitons in which people die.





And I'll end with something happier, Combeferre being surprised and the cutest thing I've ever drawn.


Also, I have some slashy stuff that I didn't post because I haven't seen slash here, but if you're interested, it can be found at my dA, http://dannyr-van-kipp.deviantart.com