So, I bought the DVD of the 10th Anniversary Comncert and while I was watching it, I made something.

I've been wearing it since, too.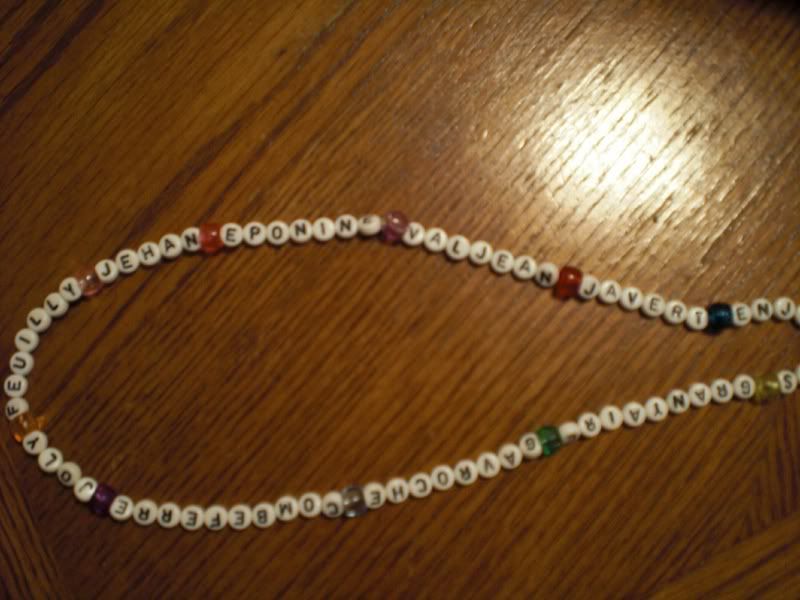 I chose my favourite characters and made a necklace. If you can't see it, the characters are Valjean, Javert, Enjolras (it got cut off...) Grantaire, Gavroche, Combeferre, Joly, Feuilly, Jehan, and Eponine. I was kindof sad to not have rrom for Montparnasse, but I'm making a cellphone charm with his name on it, so it evens out.

This is what i do and 4 in the am, ha.